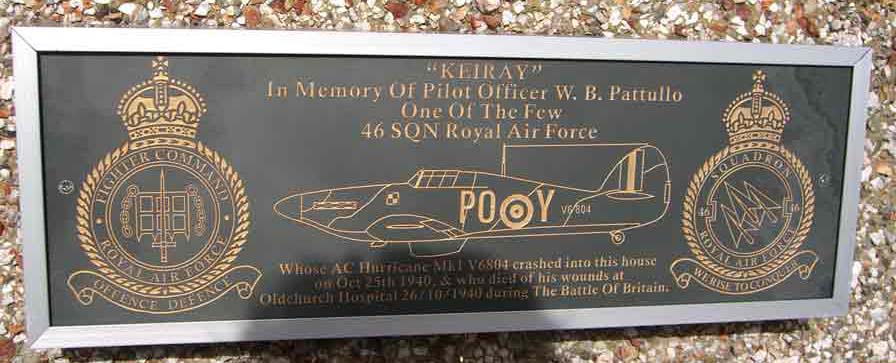 25th October 1940 was a day of heavy daylight air raids on London. In the late morning North Weald pilot, P/O Pattullo took off in his Hurricane from North Weald satellite airfield Stapleford Tawney. He damaged a ME 109 but then his own plane was badly damaged by enemy fire. Attempting a forced landing he landed on the A12 Road in Harold Park and struck a house. He was badly injured and died the following day in hospital. He is buried in the Commonwealth War Grave section of St Andrew Parish Church, North Weald.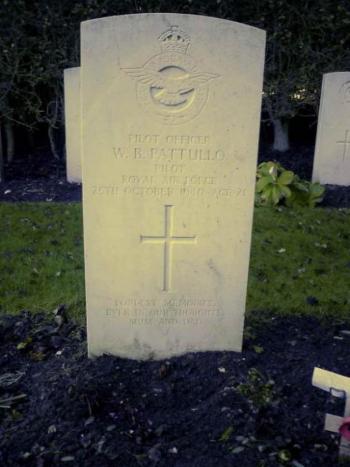 On the 60th anniversary of the crash a Memorial Plaque was unveiled on the house. The unveiling was performed by Mrs Annette Pattullo Martin, P/O Pattullo's sister, before a distinguished audience, including the Chilean Air Attache (of which more later), the Mayor of Harold Hill, other family connections, representatives of the RAF and various organisations.

Prior to the unveiling a Dedication service was held in St Paul's Church, Harold Hill, conducted by the Rev. Russell Moul, who also led the service at the house. After the unveiling, refreshments were served in St Paul's Church Hall giving guests the opportunity to circulate and reminisce.

The plaque was the inspiration of SAC Joel M E Diggle of RAF Coltishall who arranged the event. Everyone involved thought it was a superbly organised occasion.

On the 25th October 1940 a schoolboy had witnessed the crash and saw the pilot removed from the plane by the emergency services. He was Geoff Walton and 50 years later he decided to research the crash and find out who the pilot was. He discussed the project with Norman Jennings, a former teacher at the school Geoff attended. They determined to research it together. After finding that the pilot was P/O Pattullo the rest was not easy. The problem was that P/O Pattullo was born in Chile of Scots parents who were working there. To make things more difficult the birth was not recorded at the British Consulate for seven years. The story of how they traced the family is told in their book, "Search for One of the Few", by Norman Jennings and Geoff Walton.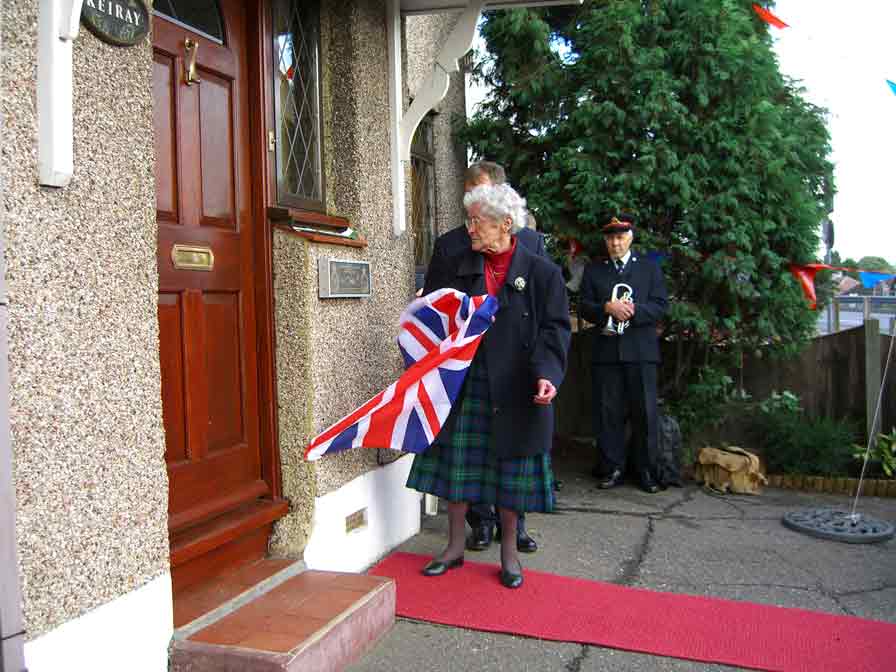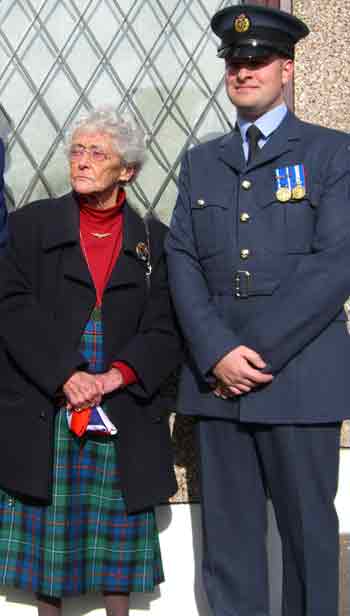 When P/O Pattullo was 19 he left Chile to come to the UK to join the RAF. Hence the reason for the presence of Chilean Defence Attaché.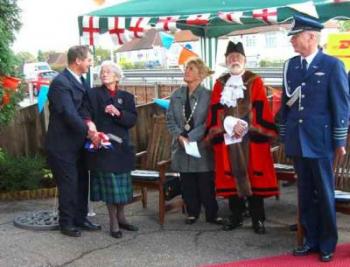 © W H Aitken Photographs E M Aitken