It was on the third day of the war, 6th September 1939, that the "Battle of Barking Creek" took place. The first fighter pilot to be killed in WWII died here after taking off from North Weald. He is buried in the local parish churchyard.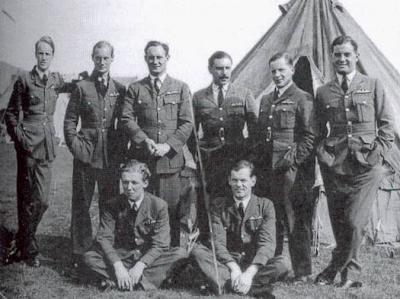 After an early morning air raid alert a squadron of Hurricanes took of from North Weald. These were followed by two reserve Hurricanes. But something went terribly wrong. The two reserves were identified as enemy aircraft and Spitfires from Hornchurch were ordered to attack them. Both were shot down. Montague Hulton-Harrop was killed, the other pilot, Frank Rose, survived. The pilot who fired the fatal shot was John Freeborn. The exact story of what happened in the "Battle of Barking Creek" may never be known. Even the origin of the name is obscure, as it did not take place above Barking Creek. Hulton-Harrop is seated on left, Rose is extreme right standing.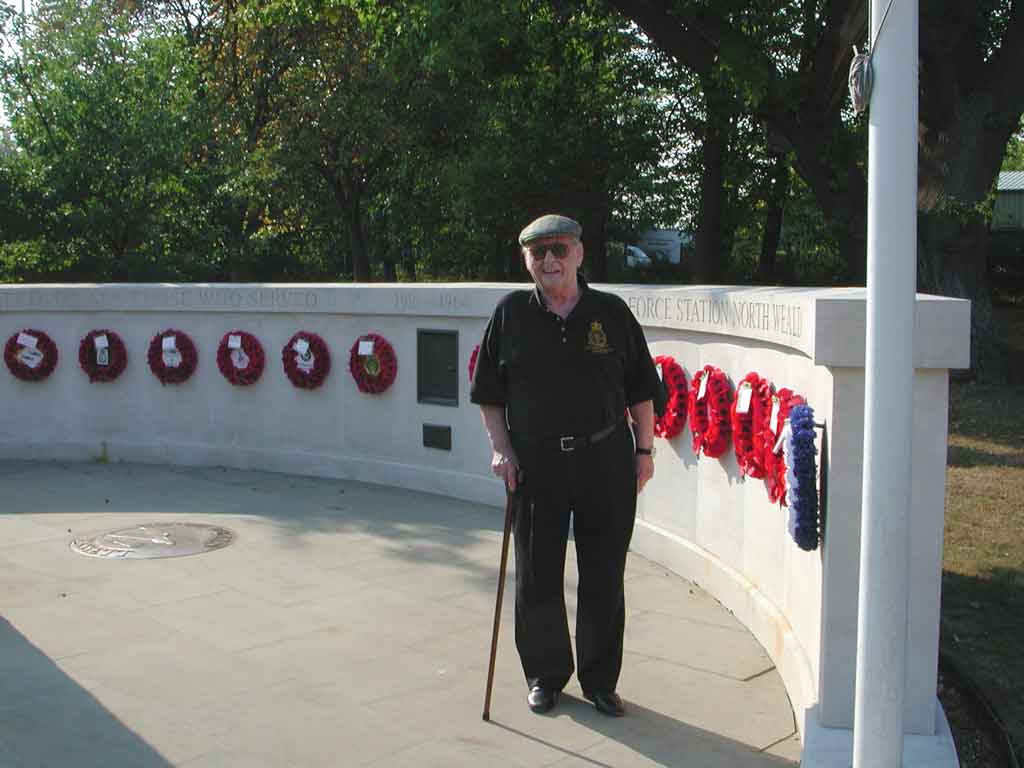 John Freeborn was a distinguished airman in WWII. He flew more operational hours in the Battle of Britain than any other pilot, was credited with 131/2 enemy aircraft shot down, awarded the DFC and bar and completed his RAF career as a Wing Commander. Although he was never at North Weald he has a prominent place in its history and on 20th September 2003 visited North Weald for the first time. Roy Smith, John Freeborn's one time neighbour and long time friend, brought John to visit. It was a memorable and historic occasion. First they visited the North Weald Airfield Memorial and collected a copy of the Debt of Honour. Then followed a visit to the Museum. Since the first visit John has honoured the Museum by agreeing to become an Honorary Member and has visited a number of times.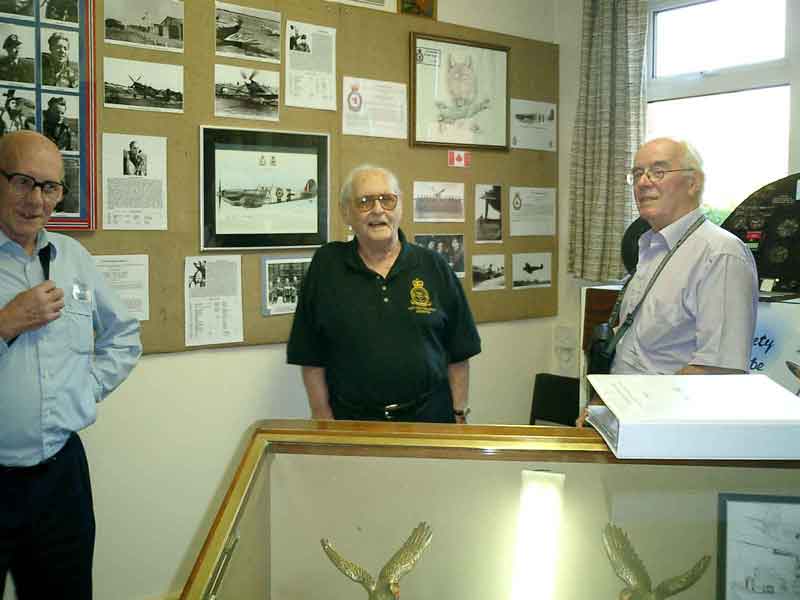 There are differences in detail of what happened in the Battle of Barking Creek. This is perhaps not surprising. There were a number of areas involved. Among these were a searchlight battery at Mersea Island as well as the RAF stations at North Weald and Hornchurch. Communications at the time were quite primitive and each was not fully aware what was happening in other areas. Afterwards different parties would give their version of events. Sometimes these would be tailored to save reputations.
A detail not often known is that the Hurricane shot down in the Battle of Barking Creek was the first plane shot down by a Spitfire. John Freeborn has lived with this memory for over 60 years. He did not make his thoughts public, or give his version of events until very recently. This is in his biography; " A Tiger's Tale" by Bob Cossey - published last year (2002).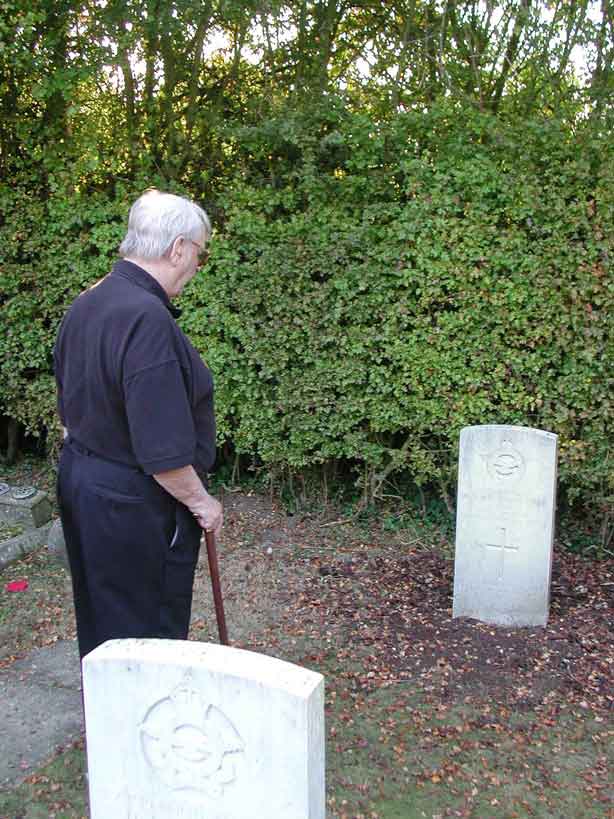 After the Museum a visit was made to St Andrews churchyard, North Weald, where the Commonwealth War Graves Commission maintain a part. Here are the graves where many of the servicemen who died in service at North Weald are buried. The first of the WWII graves is that of P/O Montague Leslie Hulton-Harrop. This was a historic and emotional moment. It was a dignified conclusion to a tragic event.

Sadly the death of John was announced on 28th August 2010. Read the obituary in the Yorkshire Post












© W H Aitken Colour Photographs E M Aitken